San Francisco Wireless Internet Rate Quotes


We are your source for

San Francisco wireless Internet rate quotes

from the top fixed
wireless providers at very competitive rates. We directly represent the providers in the bay
area who have the best combination of reliable service and low rates. The fixed wireless
services we offer range from 1 MB to more than 1 GB. If you need a primary connection
or a redundant backup failover connection, we will help you obtain the best rates.


Please click below for:
San Francisco Wireless Internet Rate Quotes

You can also call us for a free consultation
at 1-800-400-2246, we welcome your call.

This type of fixed WiMax connection is very reliable and favorably replaces traditional T1
and Dedicated Ethernet connections by completely bypassing the local phone and cable
companies. Fixed WiMax is a proven alternative for last-mile access that can be installed
in a few days and can be upgraded to higher bandwidths very quickly.

Below is our southern area fixed wireless coverage map.
Please call us to determine availability, maps only give a basic idea about coverage.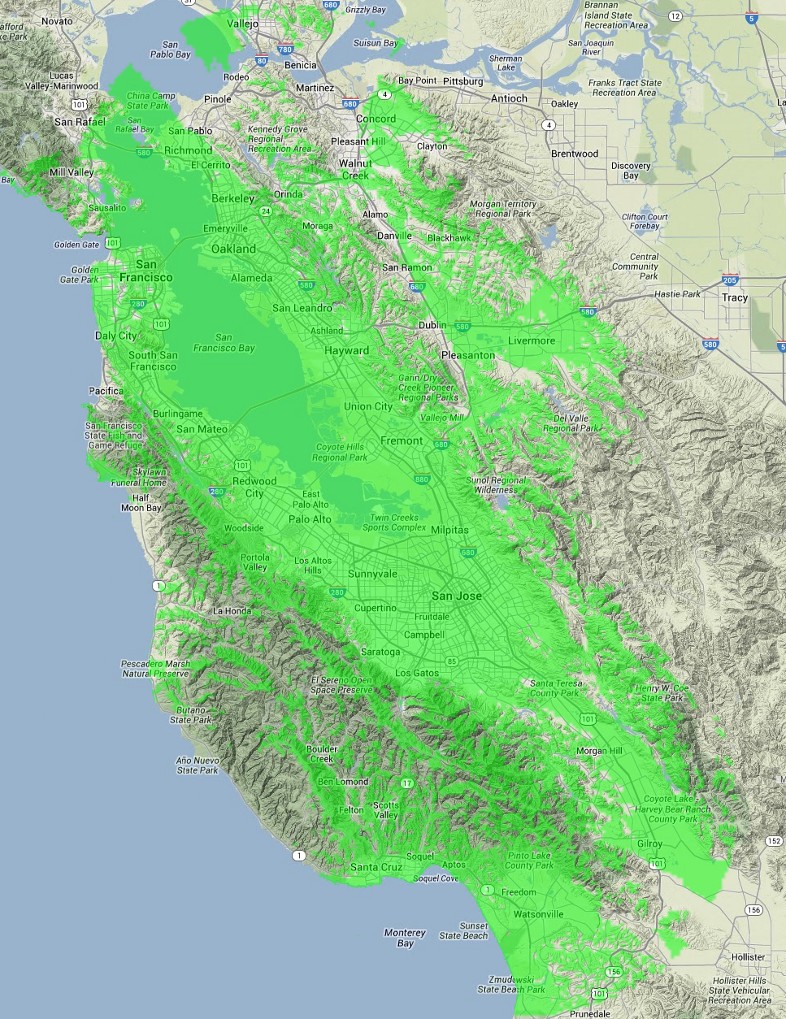 San Francisco T1 Line | MPLS Line | Ethernet | Data Centers | Request A Quote


Copyright ©1994-2015 Infobahn, Inc., all rights reserved. Phone 1-800-400-2246